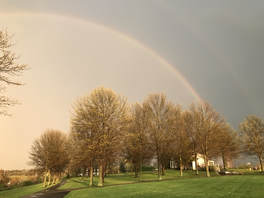 The Nile is a center for adult women with substance abuse issues and/or pregnant.

Mission statement:
Nile-Addiction Recovery Treatment exists to serve as a guiding light to show women a path to freedom from life controlling issues and to have their broken hearts mended
​


---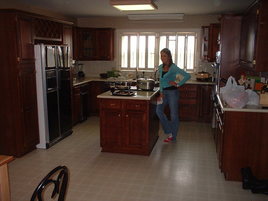 Our residents are given a safe place to reside away from potential domestic abuse, poverty, emotionally charged relationships, malnutrition, and other factors that are detrimental. While the women are here, they focus on spiritual, personal and professional areas of education.

Contact Information:
If you know someone who is 18 years or older and may be interested in our services, please feel free to request an application.
Location : Versailles, Kentucky (near Lexington)
Phone : (859) 873-9277
FAX : (859) 873-9280
email : nile@nile-art.com
While at the Nile, residents go through a program focusing on growth in three areas of enrichment – 1)spiritual, 2) personal and 3) professional. As a family-oriented facility, our residents thrive on the personal involvement and interaction with advisors, mentors, counselors, teachers, staff and other residents.

In 2001 work began to make possible the opening of the Nile women's shelter/maternity home. In Febuary of 2016, the doors opened to serve women with addiction issues. Our current facility, a 6000 sq. ft. residence located in Versailles, Kentucky and is licensed by the Commonwealth of Kentucky to serve 16 women. Since opening we have served women from the central Kentucky area and as far away as the east and south coasts of the United States.
Nile - ART Goals and Objectives:
Trauma Recovery
Create a Healthy Lifestyle with focus on Body, Soul, and Spirit
Freedom from Addiction
Relapse Prevention
Coping Skills
Healthy Relationships
Healing from Adverse Childhood Experiences (ACE)
Anger Management
Domestic Violence
Codependency
Boundaries
Parenting
Sober Living
Our
goal is to return to society a self sufficient, emotionally stable, educated woman that develops into a productive citizen. Our work impacts not only the life of the clients, but also the lives of generations of men and women beyond the initial Nile resident.
---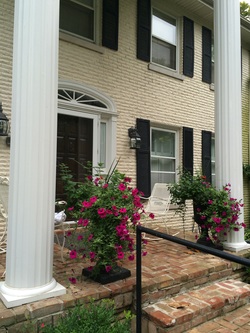 Program:
Nile -Addiction Recovery Treatment program now referred to as "Nile - ART" is designed to address the root cause of addiction with each client.
Our approach includes the "whole being" in the treatment process.
Definition of whole being would include body, soul & spirit.
Often healing must come from deep within to effect constructs which will result in modified external behaviors.
Initially we will, with the client, explore the question,
"do you want to stop using or being controlled?"
Everything is based upon the free-will of the client.
Nile-ART will use individual and group therapy
Therapy will target roots of unresolved pain and trauma she has experienced
Nile - ART will avoid cultivating a victim mentality or one of self pity as these can be barriers to freedom from past influences
Nile - ART will help the client determine the reason she chose to use substances or alcohol
ART will show the client how to achieve desired results without the use of substance or other controlling devises
ART will use the 12 Steps as one type of treatment to guide our clients through to recovery, this is only one of a number of our efforts used with our client
ART will use other modalities of treatment in counseling and coaching to help the client find her way to a healthy life style; body, soul and spirit. We will show her the path to become a healthy productive member of society
ART will offer our client continuing support after graduating from our program and introduce our client to a network with the same objective of bringing women out of the drug and controlled-life culture
assist the client in learning to stay on the path
teach the client how to assist others on their journey to freedom
---
If you would like to apply for treatment please complete the attached form below then call the Nile-ART at 859-873-9277